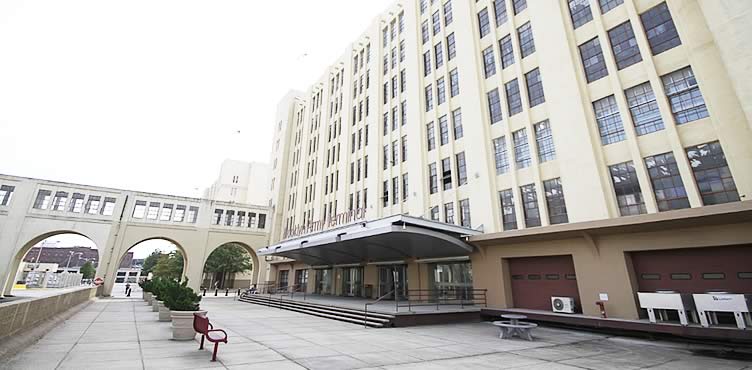 Roadways, Runways, Superstructures, Parking Garages, Walkways, Foundations, Basements...
Concrete slab foundations and structural concrete slab are just two examples of the services Long Island Concrete, Inc. provides to commercial customers in Nassau and Suffolk Counties in NY.  Clients in Queens, the Bronx, Brooklyn, Long Island, and New York City can rely on our skilled contractors for outstanding results; we are the professionals you can rely on to complete your project on time and on budget.
Concrete Slab Building
Some of the projects we have provided our concrete products and services for include airport and parking facilities, shopping malls, promenades, small and large commercial office buildings, subway stations, hotels, and more.  Whether for a concrete driveway, sidewalk, walkway, floor of an industrial plant or warehouse or a superstructure, the concrete slab provides solid support year after year.  However, we understand that the integrity and durability of any structure depends on whether the slab was built properly in the beginning.  The truth of the matter is that some contractors are dedicated to quality results and satisfied clients more than others.
Many people mistakenly believe that one concrete slab is like any other.  We know that a superior slab involves smart slab design which relies on formwork, reinforcement, thickness, and other factors.  High-quality concrete and excellent craftsmanship are other factors that determine just how "good" a concrete slab really is.  Building concrete foundations, poured concrete foundation, architectural precast concrete, stamped or imprinted concrete driveways and sidewalks, we do it all.  While we offer a wide array of services, our contractors are highly trained and experienced in all aspects of our business.
Concrete Slab Design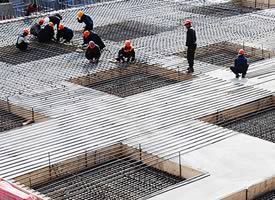 At Long Island Concrete, Inc. we service clients in New York City, the Bronx, Queens, Brooklyn, and other areas in Nassau and Suffolk Counties in NY providing not only the highest quality concrete that we produce and deliver in our own trucks, we also provide dedicated contractors and equipment to perform the work.  If you aren't certain about which applications are necessary to achieve your desired results, we also offer consultations to ensure you understand your options and know what to expect throughout the process.
Regardless of the size or scope of your project, no job is too big for Long Island Concrete.  From commercial aircraft hangars to industrial/warehouse buildings, commercial retail space and heavy duty parking facilities, we are ready to begin your project today.  Contracting companies will be happy with the outstanding quality of work we do as well, whether you need a driveway or sidewalk poured, poured concrete foundation walls, or any other project involving concrete contracting services.  For all of your concrete slab needs, you can count on Long Island Concrete, Inc. for outstanding products, craftsmanship, and service.
Click or Call Us Today
Click or call to speak with one of our friendly concrete specialist about your concrete slab building project requirements. Call us now (718) 784-4606.